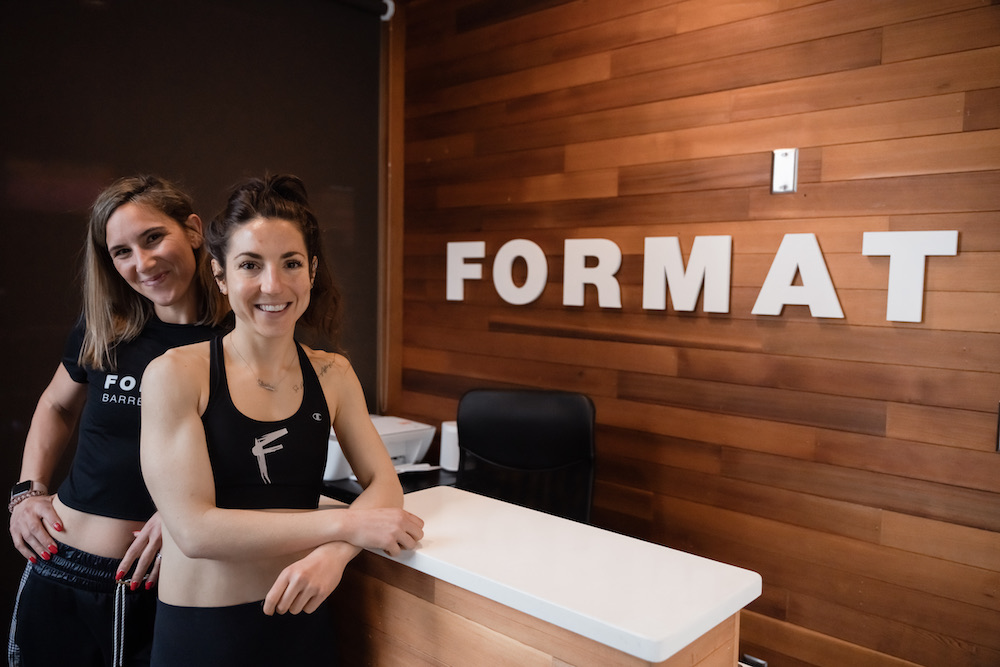 We want to change the way you think about Barre. FORMAT was born of the idea that Barre, a fitness concept we love for it's physical and mental benefits, needed a makeover. Want to take a class that's dynamic, athletically paced, and challenging? That's FORMAT barre.
But that's not all we are. Because we both personally like to train in all different ways we wanted FORMAT to reflect that. So we added HIIT and Strength, two classes that we believe are the perfect compliment to a barre practice. Want to get sweaty and increase your cardiovascular endurance? That's HIIT. Want to challenge yourself by training with heavier weights, but still be in a group setting? That's Strength.
Our vision is that FORMAT is not only a one stop shop for all your strength, endurance, low impact, high impact needs, but also a community that lifts you up and supports you in reaching your goals.
We learned the importance of that community when like the rest of the world our plans for FORMAT were ground to a halt with the onset of the COVID19 Pandemic. We quickly decided to launch our business online and give people, including ourselves, an opportunity to find the personal connection that we all were so missing in that time. While teaching on Zoom we created a culture of showing up CAMERA ON, holding each other accountable, sharing our strengths and our weakness, and growing incredibly strong, not only physically, but mentally, together.
Because of this community we have been able to evolve FORMAT into a business with both a studio location and a thriving virtual presence. However you like to sweat: barre, HIIT, or Strength. Wherever you like to workout: In Studio, at home via Livestream, or On Demand on your own time. We've got you covered.
We believe fitness should be: dynamic, varied, effective, and most of all fun. We take this with us into every class we teach. We hope you'll join us for some of the strongest classes and best instructors that Boston has to offer. We know you'll stay for the incredible personal results and to be a part of the amazing community that FORMAT already is.
Come Build Your Sweat Equity
Thalia and Caitlin