15 Minute Manmaker Complex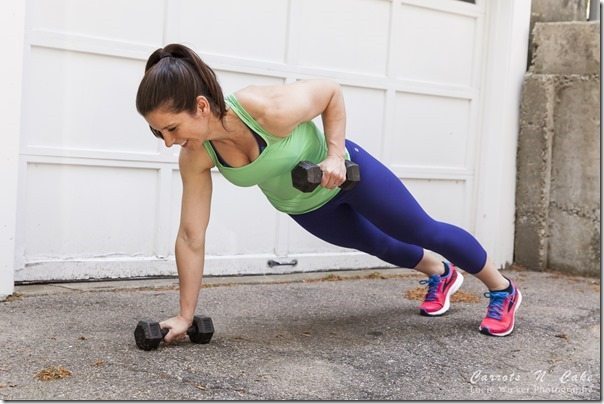 Manmakers are one of our favorite total body exercises; they not only get every major muscle group in the body firing, but also elevate your heart rate. This series is great to add to the end of a run or a ride for a little strength.
Warmup for 1 minute with a Plank Walkout to World's Greatest Stretch. Then do each individual exercise for 1 min // 45 seconds // 30 seconds. Finish with 5 MINUTES of the full Manmaker.
Renegade Rows
Tricep Push Ups (scale these to the knees if you need to!)
Thruster Bicep Curls
Squat Presses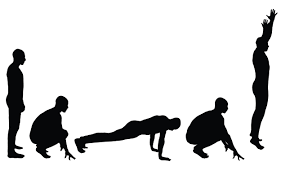 Spicy Burpee Variations Try these 4 burpee variations in an EMOM style completing 11 reps every minute 2 times through. Use it as a spicy finisher to any workout for a huge punch of cardio. 1) Traditional Burpee 2) Tuck Jump Burpee 3) Wide Out Burpee 4) Squat Jump to...