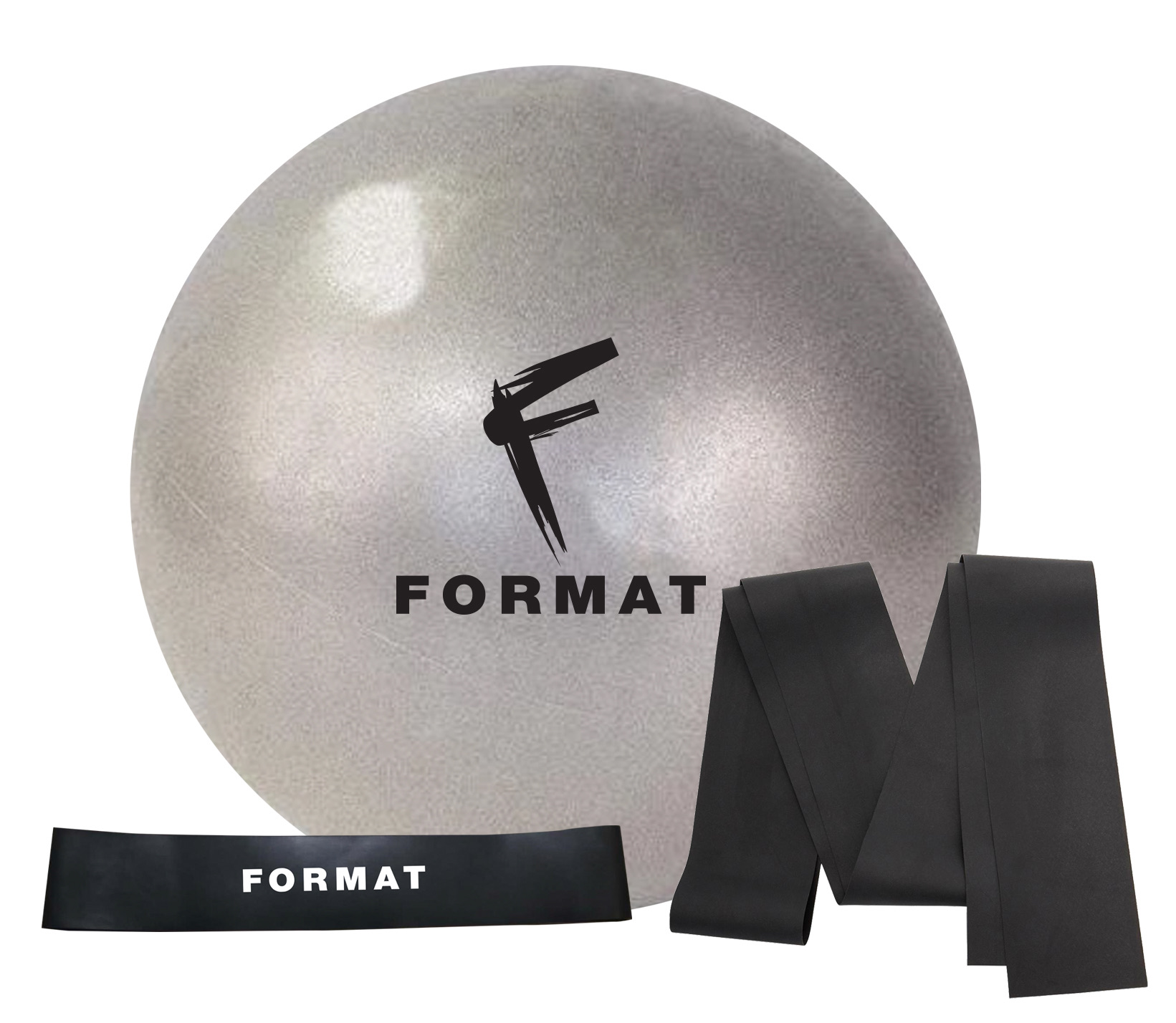 Props are a great way to add intensity to your FORMAT classes; but they are also amazing for stand alone exercises, especially when traveling and hauling a set of weights just isn't an option. Here are 6 different Upper Body exercises that you can do with just a Long Resistance Band.
Wide Arm Bicep Curls: Step both your feet into the band about hips width apart, have an equal amount of band on each side, grab enough tension so you feel like you're working!
Hammer Bicep Curls: Keep your wide curl setup but turn the palms to face each other, make sure your wrists are straight and flat.  
Overhead Tricep Extensions: Keep the setup from your bicep curls. Hold the very ends of the band and take it up over your head. Be sure to keep your knees soft and your elbows in.
Tricep Kickbacks: Hinge forward 45 degrees from your hips, grab your band about halfway down and pull your elbow up tight above your ribs, from there, fully extend and bend the arms.
Chest Pull Apart: Hold the band in your hands with your arms shoulder width and shoulder height. Pull the band all the way apart and slowly bring it back together. If you need more resistance double the band in half!
Lat Pull Downs: Hold the band above your head a little wider than shoulder width, slowly pull down one hand at a time engaging your back muscles and return to start.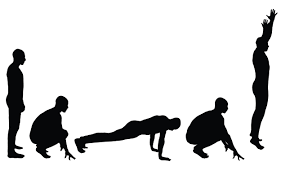 Spicy Burpee Variations Try these 4 burpee variations in an EMOM style completing 11 reps every minute 2 times through. Use it as a spicy finisher to any workout for a huge punch of cardio. 1) Traditional Burpee 2) Tuck Jump Burpee 3) Wide Out Burpee 4) Squat Jump to...