Introducing FORMAT Encore!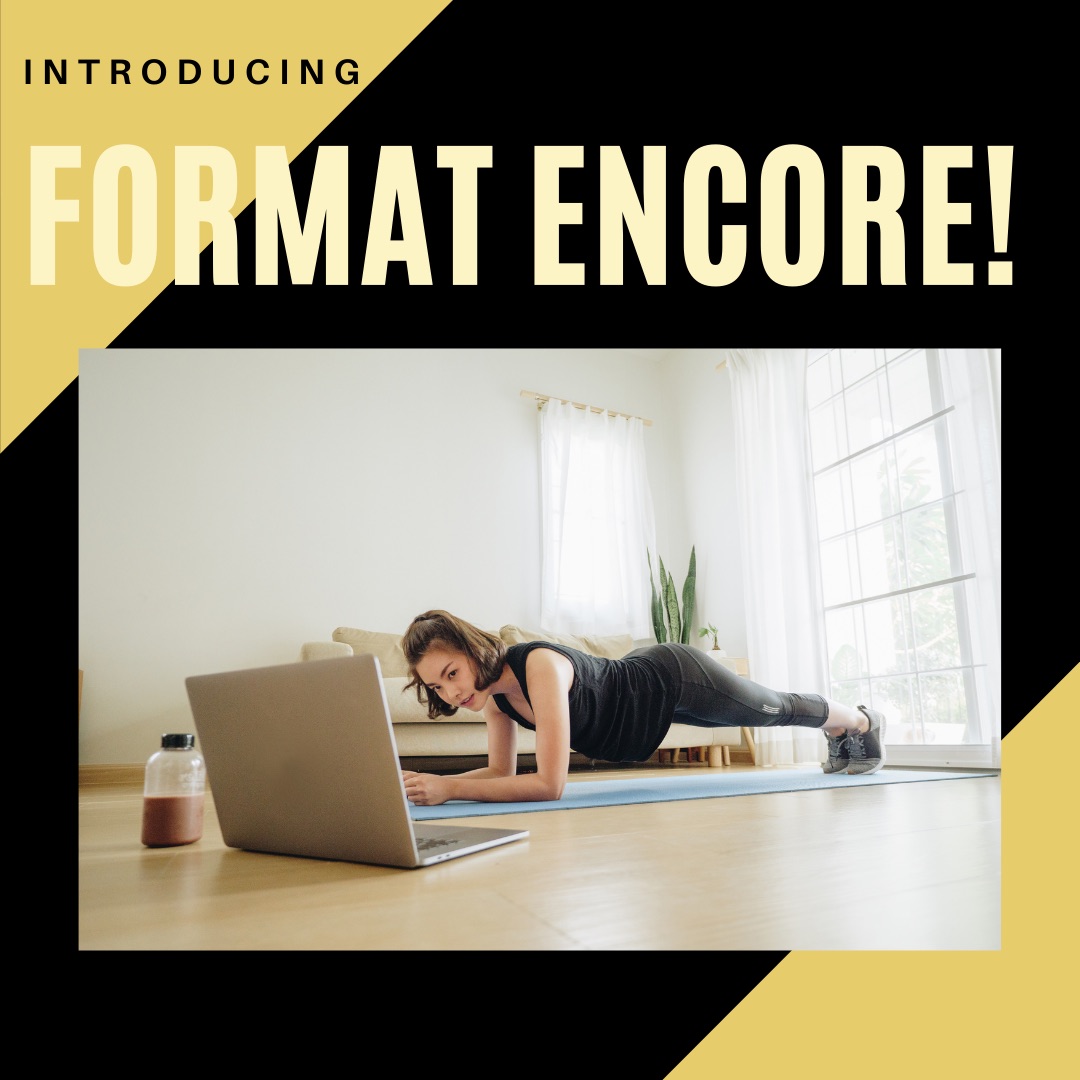 Ever feel like you can't get your life together in time to sign up for a Recorded Class? Day getting away from you and you know you won't be able to make that 5:30? FORMAT Encore is for you. We'll be "encoring" one of our morning barre, HIIT, or Strength recordings every afternoon! Just sign up for the FORMAT Encore class (every weekday at 4pm) and we'll send that recording our to you!
We know you are busy, but now there's no excuse not to get your FORMAT classes in. Recorded classes are a great way to sweat with your favorite instructor even if you can't make it live.
Just use a Recorded Class Credit or grab a Recorded 5 Pack on our website and use those credits to sign up for Encore classes!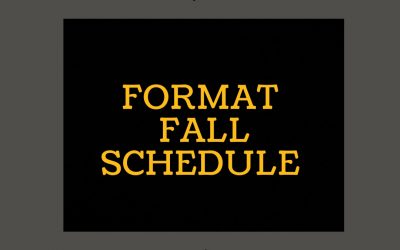 FORMAT Fall Schedule! FALL SCHEDULE STARTS 9/7! Mark your calendars, we've got earlier mornings, amped up Friday afternoons, and an improved Sunday schedule! Mondays: 6:30 am HIIT30 with Caitlin // 7 am Strength with Thalia Tuesdays: 6:15 am Barre // 7:15 HIIT30 both...